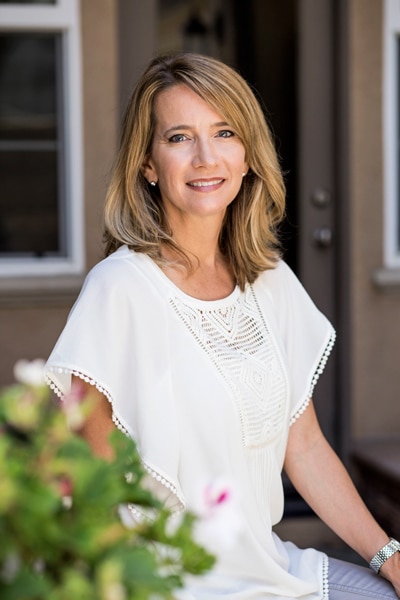 Shortly after addressing the importance of in-house legal teams partnering with their respective businesses, Kendra Deter Jones muses about the phrase itself.
"'Partnering with the business'—it highlights a separation, that legal is somehow separate from the business," says Jones, vice president of legal affairs and general counsel at Epson America. "But, you've got to think of it as more. 'The business' is all of its components, and legal is a part of that."
This perspective makes particular sense coming from Jones, who first earned an undergraduate degree in business and worked with an investment company before pivoting back to school in Los Angeles to simultaneously earn a JD and an MBA. In the years since, she has carried her keen understanding of the link between the legal and business worlds through a number of different companies. Today, she's applying her expertise to help Epson America, a subsidiary of Japanese electronics titan Seiko Epson, grow and generate value to its customers while minimizing risk to the organization.
After graduating with her two degrees, Jones quickly became an associate at a large Los Angeles-based law firm, O'Melveny & Myers, where she honed her M&A and corporate-securities skills. But, she knew there was a better way to merge her two passions. "The hard thing about doing M&A work was that you went through a transaction and learned a lot about a business. Then the transaction closed, and you might not see those clients again," she says. "I like being involved with a company long-term—helping it grow and watching myself grow with it. I always knew I ultimately wanted to work in-house."
It comes as no surprise then that Jones spent the next twelve years as counsel for Western Digital Corporation and earning multiple promotions during a time of exponential growth at the company before eventually becoming vice president of legal. When the opportunity arose in 2015 to be general counsel at Epson America—"a large globally recognized technology company right in my backyard," she says—she'd spent enough time in corporate law to tell Epson during the interview process what interested her most: involvement in all aspects of the business. "For me, it's about being part of the executive team and having a voice in the company outside of only legal issues," Jones says. "Epson's CEO has been very supportive of involving me and of legal having a clear role. It's been great. I enjoy the opportunity to contribute to the success of Epson."
While she feels some people in the company have yet to understand what her team can bring to the table, she has welcomed the opportunity to revamp the legal department and change perceptions. In building her department, it was important for Jones that legal have a seat at the proverbial table for all business-review meetings—not just Jones herself but also her team. From such a position, she believes, she and her team can, for example, better advise Epson as a whole in risk situations. But, she admits the team's attendance at business meetings was something new and not embraced by everyone.
"I strongly encourage my team to make these meetings a priority because this is one of the most important things you'll do in your role here," she says. "You've got to show up ready to learn, speak up, and demonstrate that you know the business, and that's going to help you build credibility, add value, and better prioritize your workload."
Litigation is a new area of responsibility for Jones, and she welcomed the opportunity to get involved, given her smaller legal team. She says the team's size is an asset that helps it stay focused on Epson's needs and product lines. Still, it presents challenges, so outsourcing is critical. "We support a region from Canada through South America, with revenue in the multibillion range and a very large portfolio of products, from consumer ink-jet printers and industrial printers including textile and graphics to projectors, scanners, robots, and wearable technology, including augmented reality smart glasses," Jones says. "So, we've got a lot of work to do and few people to do it with."
Consultants specializing in litigation, privacy and cybersecurity, regulatory concerns, compliance, advertising law, and technology transactions are among the experts that are outsourced. And, with higher risks of security breaches in the market potentially affecting, both Epson and its customers, security is an important priority. "It's evolved from just an IT issue to a whole company issue," Jones says.
Another challenge comes in vetting and reviewing advertising claims, a process that has become even tougher in the age of social media. But, by partnering with Epson's product-marketing team, Jones's legal team has been able to stay on top of it.
For Jones, channel-management strategy has become an area of her work at Epson that melds business and law perfectly. "We're implementing strategies like unilateral pricing policies and authorized distribution programs," she says. "That's an area where people in other departments are knocking on my door, asking me questions. It's rewarding to add value."
Meanwhile, streamlining the contracting process is a work in progress for her and her team. She is always looking to maximize efficiency and has recently adopted electronic-signature technology to aid in that process. When negotiating contracts, balance—making sure both parties are getting enough of what they want and need—remains essential for success. "It's important to partner with your vendors and your customers," Jones says. "The goal is to create a relationship where everyone's poised to succeed."
That's the environment she has set out to create since she first came to Epson. "I remember sitting in the CEO's office early in my time here," she says. "He was telling me about a problem within the company, and I asked 'What are you going to do about it?' He corrected me quickly: 'You mean, what are WE going to do about it?' He was right, of course."
***
Davis & Gilbert LLP:
"Kendra Jones is a multitalented general counsel with a keen legal mind. She's a superb leader and motivates all who work with her. She's practical, never loses sight of the big picture, and delivers excellent results for her company."
—Ronald Urbach, Chairman, Head of Advertising Practice Group