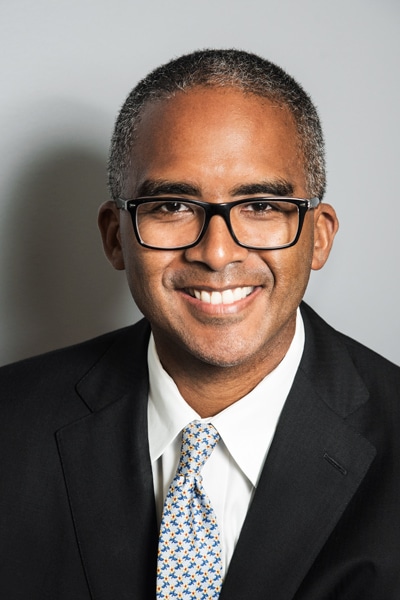 Being a trial lawyer for the US Attorney's office in a major city such as Atlanta, as Delta Air Lines' director and assistant general counsel, Jon-Peter Kelly, was for nearly five years, might seem to have scant relation to steering a major airline through a maze of regulations. But, Kelly says, his difficult, thrilling experience as a trial lawyer was crucial in his developing an ability to perform under pressure. "Steel isn't steel until it's tempered by flame," he says, and he's now using the skills he's gained to interact comfortably with his legal team while approaching Delta's diverse operational challenges as a quick learner and good listener.
Kelly didn't work for just anybody at the US Attorney's office, either. He specifically reported to David Nahmias and Sally Yates, the latter of whom eventually became the US Deputy Attorney General and briefly the acting US Attorney General.
Kelly says the most valuable part of his experience as a prosecutor was Yates and Nahmias' willingness to hand him immense responsibility from the get-go. Soon after arriving, he was asked to prosecute a case involving corruption in the Atlanta police department. High-ranking officials' careers were in the balance; a lot of political capital was at stake. There were other, more-seasoned prosecutors in the office, but Kelly was handed the reins. "I learned a lot from Sally and David, from seeing what kind of leaders they were," he says. "They put trust in me to take on a high-profile case that they knew could lead to major changes and reform in the police department, even though I only had a year and a half of prosecution experience."
In 2009, with many lessons learned, Kelly left government prosecution and joined Delta as a general attorney. In 2013, he was promoted to his current position, in which one of his central responsibilities is to guide the company through the complex regulations that govern the airline industry.
Those regulations come from different Federal agencies: the Department of Transportation (DOT), the Federal Aviation Administration (FAA), and the Transportation Security Administration (TSA). The DOT is set up to protect consumers; the FAA looks at operational and safety issues; and the TSA determines security requirements.
The litigation and regulatory team at Delta is lean—four attorneys in all, with one who just came on board. Kelly handles most of the regulatory matters and a good portion of the civil litigation, while his colleagues manage matters in various areas such as class actions, intellectual property, and antitrust. But, though labor is divided among them into specific concentrations, they're all generalists at the end of the day, who can come in to help with anything a colleague is working on. "We each have a sphere of influence, but they overlap, and the margins between are fuzzy," Kelly says.
Kelly says he enjoys getting to see the different facets of the company, which are a bit more complex and than people generally imagine. In addition to carrying people, Delta planes carry cargo and have to abide by DOT and TSA regulations for it. The company also performs maintenance and repairs on aircraft for other carriers. It has a website, so it has to comply with consumer-protection rules. It has real estate projects at airports everywhere, its Sky Clubs at airports need liquor licenses, and it has to comply with food regulations for its meal services. "People think that we fly people from one place to another and that's it," Kelly says. "I didn't realize before I came to work here how complicated the business really is."
Beyond interacting with colleagues in Delta's law department, Kelly frequently meets with other internal departments to learn how legal can better support them. He says the first time he went to meet with pilots, he anticipated a cool response. Many of them were ex-military. They were the ones actually flying the planes, with the passengers' lives in their hands. Would they take a lawyer who sits at a desk seriously?
"I thought they might not be open to listening to a lawyer, but I found the opposite to be true," Kelly says. "Whenever I meet with them, they are eager to ask me what I can do to help them do their jobs better, to minimize risks, and protect the company. It's a dialogue. I love that the frontline leaders are so open to learning, because that all contributes to the well-being of our customers, fellow employees, and stakeholders in the company."
Kelly says what he enjoys even more than the variety of work he has and the ability to learn all the different facets of the company is what he sees as the company's—and the industry's—mission and purpose: to bring people together at a time when people seem driven further apart by divisive politics, difficult economics, and social technology.
"It's more challenging for people to interact face to face now," Kelly says. "There is more hostility toward other places and things that may seem foreign. There is a complacency where people want to stay with what's familiar, in their own space. The airline industry breaks that down. It fosters and nurtures curiosity. Sometimes a phone call is fine, but there's nothing quite like meeting people face to face to build bridges. Whether those are personal relationships or business relationships, I think it makes the world a better place."
***
Kirkland & Ellis LLP:
"Jon-Peter possesses a rare combination of substantive knowledge and practical judgment.  He engages with astute and challenging questions, enhancing outside counsel's advice and Delta's decision making.  It is a privilege to work with him."
—Gabor Balassa, Partner