According to Daniel Duval, there's a simple reason the notion of trust is important to any business: "Trust, once broken, can be near impossible to repair," he says. So, if you lose trust, you lose business.
As general counsel, chief compliance officer, and managing director of Jefferies Finance LLC, Duval partners with other members of the executive leadership of the leveraged finance and asset-management business to implement the company's strategic initiatives. That includes capital raising and liquidity management, fund formation, developing new regulated business lines, corporate governance, regulatory compliance, and enterprise risk management. In addition, as the chief compliance officer to three registered investment advisory businesses, he is at the center of ensuring the company's commitment to its clients remains paramount. His deep understanding of the business drivers and his integral role in the company's strategic planning allow him to provide valuable insight into not only legal and compliance topics but also matters that impact the company's business, processes, and operations. "In a business that is constantly changing, I'm able to evaluate and understand the impact of a particular strategy on our compliance program and, in turn, the impact that any changes in the program might have on our business," Duval says.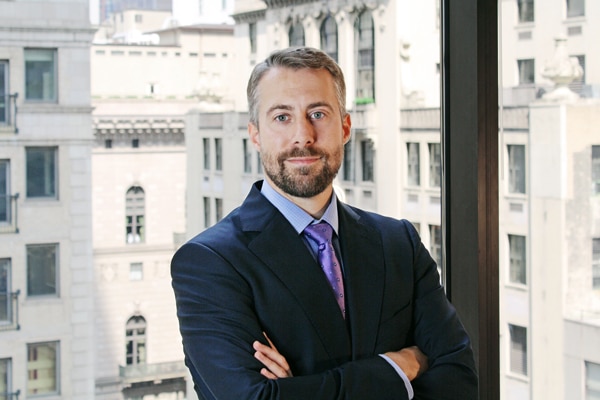 Although Jefferies Finance already had core compliance policies in place, change became necessary after the 2008 economic crisis and the resulting Dodd-Frank Act, which became law in 2010 and enhanced the regulation of the financial industry. "As a result of certain provisions of the Dodd-Frank Act, our CLO management business—which until then had been unregulated—became regulated," Duval says. "We began to build out our new compliance program and seized on the opportunity to create a larger asset-management footprint. In 2012, we registered with the SEC as an investment advisor and have issued twenty new CLOs since then, growing our assets under management from $370 million to more than $6 billion today."
That success aside, it's not a fixed formula. Duval points out that the compliance program has had to be built to adapt to a growing business and ever-changing markets and regulations. He says his goal has been to manage a program that's not only cost efficient but also operationally efficient, automating processes to reduce manual work and scaling the program to changes in the company's size. The multilayered approach requires messaging and support from the company's leadership but also requires buy in from all employees.
To this end, the current compliance system encompasses everything from the identification of conflicts of interest to employee performance reviews. Data is needed to keep track of all these metrics, and Duval says one of the biggest challenges he has faced has involved upgrading the company's data-management systems to process all of the information. "The way we manage data ensures we have the right data sets to work with and the right records with which to track, test, and analyze compliance performance," he says. "It was a massive project that touched on all areas of our business, but it was also an opportunity to not just replicate what we had but build our vision of tomorrow."
The first stages of creating the new program included extensive reviews, laying out plans for the company's future—including decisions regarding whether to buy or build solutions—and implementing testing and migration. "It was all critically important to get right," Duval says. "From a compliance perspective, it's been incredibly powerful to have a tool for centralizing our records, improving the quality of our data, mitigating potential business interruption, and managing access privileges and information barriers—in addition to tracking, testing, and generating exceptions, approvals, requests, reports, and much more."
Considering the company's adherence to trust and ethics, the fact that compliance permeates every aspect of the business perhaps shouldn't have been a surprise to Duval, but he says that when faced with implementing a system that covered almost every aspect of Jefferies Finance's business, it was sobering to see just how ingrained the culture of compliance truly is.
"Doing the right thing is not just the job of the compliance department," Duval says. "It's every employee's job to adhere to the highest ethical and professional standards and to identify and mitigate conflicts and ethical questions as they are presented in nearly every decision that's made."
Knowing that he's set the company up to better ensure its decisions are made in an ethical and trustworthy manner long into the future is a nice job perk, Duval says. "It's very rewarding to be constantly working on new initiatives, thinking creatively about new and better ways to tackle challenges, and building the business in a meaningful way to help it grow, succeed, and evolve while protecting our clients, employees, and other stakeholders," he says. "It's nice to leave a tangible legacy."
Off the Clock
In addition to his work with Jefferies Finance, Daniel Duval is president of the Cornell Law School Alumni Association executive board. He's also the founder and president of the Cornell Network of In-House Lawyers, which provides networking opportunities, mentorships, and a community that fosters professional development.
"It's been great fun to meet other similarly situated alumni and build new friendships and relationships across the market," Duval says. "A number of general and other in-house counsel within the network are also clients of the firm. It's a great feedback loop for all of us to have direct channels of communications and make sure our clients are being serviced properly."
***
"Dan is an outstanding general counsel, displaying the highest degree of character and integrity. White & Case has had the privilege of working with him on numerous financings and the expansion of Jefferies Finance's platform."
-David Bilkis, Partner