Not every corporate attorney can say they've performed the same workload of the employees they represent, but one lawyer at Fleur de Lis Energy can personally attest to the fieldwork. Blake Pickett has been involved in the oil and gas industry since he was a teenager, when he would work twelve-hour shifts for twenty-one days straight in the oil fields of central Wyoming.
The lessons he learned there, he says, still resonate with him in his current role as general counsel of FDL, based in Irving, Texas.
"One of the big lessons in my early days was if you make a mistake, we're all here working together," Pickett recalls. "You have to be safe around each other when drilling, make sure no one gets hurt. As long as you own up to the shortcomings you have, the people around you are going to fix it."
Now as the legal leader for the $2 billion private energy firm, Pickett maintains those same basic principles. "As a general counsel, when I talk to my clients, I say, 'You need to tell me exactly where we're standing right now,'" Pickett says. "I'm not here to blame anyone or do anything but fix the problem. I need to understand the entire picture."
Growing up in Casper, Wyoming, Pickett says his introduction to the oil and gas industry was born out of necessity. He needed to pay for his own education, and the easiest way to make a good amount of money in a short amount of time was to "roughneck," or work in the oil fields. Although he concedes he didn't enjoy the work at first, it wasn't long until he began taking pride in his work and reaping its financial rewards. He finished his undergraduate work—a bachelor's degree in finance at the University of Wyoming—with no debt and debated whether to pursue a higher business degree or go to law school.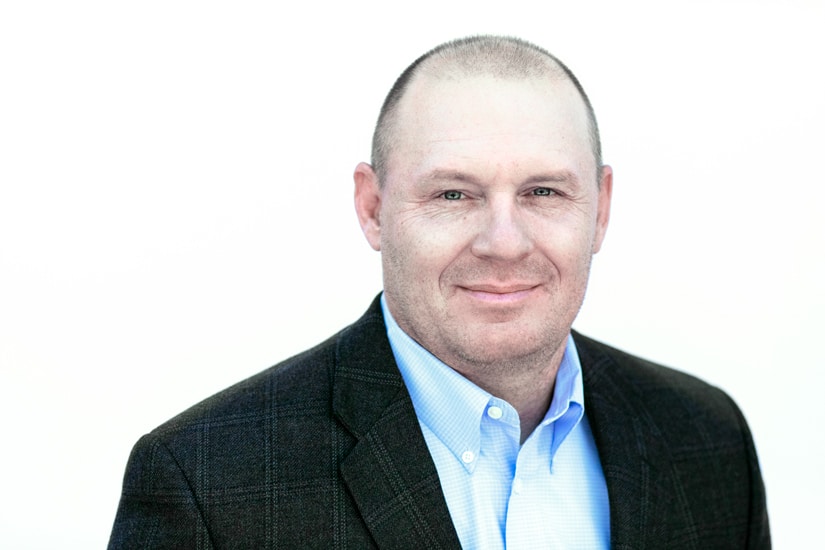 "I decided to give law school a chance," says Pickett, who earned his juris doctor at Gonzaga University. "I didn't know a lot about it, but I knew I wanted to stay in the industry, and it's an industry that requires legal talent."
The world of oil and gas is also heavily regulated, and even the most seasoned general counsel can find himself or herself mired in details. From land-use regulations to permitting, land abatements, project completion, and more, sometimes even the most seemingly insignificant detail can hang an entire project in the balance. For Pickett, that means working as proactively as possible to identify and avoid potential conflicts in advance, thereby ensuring his company proceeds safely with any of its work.
"But after that, it's a reactive process," says Pickett, who adds that in an industry where rules and regulations can change tomorrow, legal leaders must be flexible enough to change plans and strategies on a dime.
Yet that dynamic doesn't limit itself to oil-and-gas projects. While Pickett's early work was clearly defined in the field, every issue that comes through FDL winds up on his desk, such as employment, accidents, insurance, contract management, and much more. Prioritization of these issues is a crucial balance, especially given the fact that Pickett works alone, to ensure the company's clients don't feel overlooked. He notes that he can rely on outside counsel on questions, but the torrent of issues and questions doesn't offer much relief. Relationships with employees and vendors have to be maintained, deals can advance or crumble depending on his legal decision, and everybody wants to be the number one priority.
"It's a fact that it's going to be overwhelming," Pickett says. "As long as you keep focused on the fact that there are answers and there are ways to get help—kind of like when I was roughnecking—the job can get done. It has to."
Although the parallels between the two ends of his career are always there, FDL's legal leader says he doesn't find himself reminiscing about the good old days too much.
"There are definitely days where it's minus-fifteen degrees in Wyoming and I'm glad I'm in this office," Pickett says with a laugh. "Conversely, there are days where I think it'd be really nice to walk back out on that rig with a pipe wrench and sledgehammer, and only have to worry about that."
Fortunately for FDL, the knowledge that Pickett acquired on the rig can continue to serve the company well into the future.
***
Kirkland & Ellis LLP:
"We've been privileged to work with Blake. Blake does an excellent job handling complicated transactions for Fleur de Lis and is consistently accessible and responsive. We are proud to call Blake our client and friend."
—Christopher Heasley, Associate