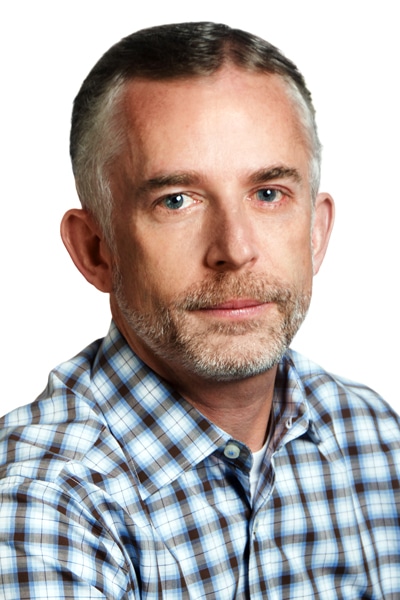 Over the course of Shaun Moore's seventeen years in the legal department of AMD, a semiconductor company working at the forefront of computing and graphics technology, he's risen in the ranks from corporate counsel to corporate vice president of legal. In that time, he's had a chance to work on everything from procurement to real estate development, including negotiating sales agreements for processors included in major products such as the Sony PlayStation and the Microsoft Xbox and overseeing the legal concerns of AMD's campus in Austin, Texas. Through it all, though, no matter what the task at hand, he's made it a priority to have an open dialogue with his internal client.
"When I go in to do a deal, the first thing I want to understand is what it is that you want to accomplish from a business perspective," Moore says. "That's allowed us to foster a partnership."
Today, as one of the team leaders for the legal department, he applies that same ethos to management. Here are five of his best practices in leadership.
1) Keep an Open Door
Whenever AMD's law department brings in new hires, Moore makes it immediately clear that his people can come to him any time, for any reason. "I want to create an open dialogue," Moore says. "That helps prevent surprises."
Those aren't just empty words, either. In addition to being willing to sit down with team members to discuss any issues, Moore has worked with the leadership team to implement initiatives such as a department-wide retreat, with focused time on soliciting direct feedback from his core team and the department as whole to learn about perceived challenges and desired opportunities.
Because of this, when the recent departure of a longtime paralegal led to an opening, another employee, who had worked in a very different role, felt comfortable speaking up to say she was interested. "We hadn't known she would have considered this opportunity, but when we looked at it, it made sense," Moore says. It also created a domino effect. Another employee asked to step into her old position—creating two new roles for two team members.
2) Keep an Open Mind
Having an open-door policy is important, Moore says, but in order for it to work, you also have to keep an open mind. "The management approach is to always have a ready answer," Moore says. "But I think we are obligated to look at new ideas seriously and consider them seriously."
To do this, he's learned to tamp down natural defense mechanisms. "I want to make it clear that I won't feel challenged by different perspectives on practices I've built," Moore says. "I want to know if you think that something is inefficient, because that can create longer-term issues." This has allowed him to step away from some of his own biases and really take a new look at department issues from a new angle. And, it's also made him comfortable going forward with changes.
3) Use Change as an Opportunity
Moore personally knows the career opportunities that can be found during times of change. When AMD acquired Toronto-based graphics company ATI in 2006, he took on a role with the newly obtained business that helped him later step into his current position. So, he encourages his team to do the same. "When changes occur, they should be viewed as a chance to grow," Moore says.  For example, Moore and the leadership team have used significant changes to the company's structure, including consolidation of its sales and marketing departments, to put department members in positions that allow them the opportunity to grow their skill sets and advance their careers.
4) Look for Fresh Perspectives
"I've found that you have about six months or so to bring fresh eyes to something before they default to a view of the ways things have always been done," Moore says. When he brings in a new hire, he makes it clear that he wants that person to look closely at everything his department is doing, from how it interfaces with clients to areas where it might have process inefficiencies. "I want folks to feel comfortable challenging the status quo," Moore says.
One observation, while simple, ended up having a profound long-term impact. When the contract-signature process used by Moore's department wasn't working efficiently, an admin who had recently joined pointed out that a software solution from Adobe would help facilitate electronic signatures across the department. Moore realized she was right, and that prompted him to push for widespread adoption of the solution. "That suggestion led to what is today probably one of the more impactful process efficiencies we've put into place in some time," Moore says.
5) Empower Team Members
Always important is giving credit where credit's due and allowing employees to take the helm and run with new ideas. This helps them feel empowered in their roles. The admin who recommended the Adobe software, for instance, has since been promoted. "From a management perspective," Moore says, "when clients are benefitted and a direct report has gotten accolades that will move her forward, that's a win for me."