As a law student at the University of Georgia, John Longwell, chief counsel for litigation, regulatory, and employment at Voya Financial, was drawn to the intersection of law and business—although not for the usual reasons.
"A lot of people go into business law to do deals," Longwell says. "I've always been more interested in how business law develops through litigation of cases. I'm fascinated by the common law evolution of principles that affect business."
Directly out of law school, Longwell took on a clerkship with the US District Court in San Francisco. The Internet bubble of the late 1990s had just burst, and he worked on a variety of securities cases and other business litigation that came about in connection with the crash. At that point, he set his sights on working in corporate litigation.
Longwell spent the next five years in private practice and serving as a law clerk to two more federal judges, including Justice Stephen Breyer of the US Supreme Court. He says that clerking was invaluable in his development as a lawyer.
"It helped me to understand as a litigator what goes on behind the scenes at various stages of the judicial process," he says. "By clerking, you learn how arguments can be most effective and persuasive and what matters most to judges and decision-makers."
His experience in private practice further sharpened his sense of what exactly he wanted to do. He found himself enjoying the exposure to clients, which increased over time, but he wanted deeper involvement and stronger, more long-standing relationships.
"I realized I wanted to become part of an enterprise and litigate in the context of a company that faces a lot of different issues," he says. "I wanted to be part of a leadership team and work on strategic objectives that would be evolving. I felt like I'd be able to develop deeper relationships in that context with business people with whom I was a colleague, as opposed to a service provider."
Longwell had all the marks of an in-house counsel. He got his chance in 2006 when an opportunity came up with data provider InfoUSA. The company had gone public and was facing a number of litigation and regulatory issues. InfoUSA brought Longwell on as its first general counsel, and it all fell into his lap: M&A discussions, shareholder lawsuits, and a spectrum of corporate governance issues.
"I found the experience challenging and exciting. It was all about, 'How do I help navigate all these legal issues for one particular company?' It allowed me to work with the senior executive team and the board of directors on an intimate basis. It might look like it was a slightly unorthodox move at that stage in my career, but it really cemented my feelings that working in-house was right for me," he says.
With Longwell on board, the company resolved its legal issues and went private, and Longwell returned to private practice at Paul Weiss, focusing on securities and antitrust litigation. His interest remained focused on in-house work, however, and in 2012 when a colleague mentioned that a client, ING US, was looking for a litigator, he jumped at the opportunity. The company was in the process of preparing for an IPO that would result in its independence from the Dutch bank ING and its emergence as Voya Financial. When Longwell got the job, he immediately felt that he was back in his natural element.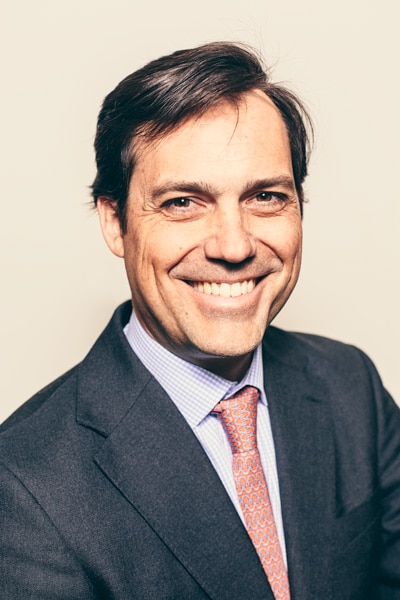 "It's been a really interesting period of time for the company and for me as we work through these early years of being independent," Longwell says. "I've had to deal with an interesting and complex array of issues involving our major business areas, which, while closely aligned, operate in unique regulatory and litigation environments."
Voya has a small but talented in-house litigation team that works hard to head off litigation and partners with external counsel to handle the cases that can't be avoided. Longwell says that when it comes to litigation, Voya's in-house team views its role not only as providing oversight and managing the company's docket, but also as one of active participation, preparing witnesses and testimony, working on briefs, and navigating the strategic direction of the case.
"I think there has been an evolution of the role of the in-house corporate litigator," he says. "We have people internally who have experience appearing in court and who can add a lot of substantive value and really be a part of the ground game."
Over the past four years with Voya, Longwell says his increasing understanding of the nature of the company and its history has put him in an ideal position to work on its litigations. Having a holistic view of the business and a robust set of experiences in Voya matters is invaluable, he says. Longwell adds that he relishes the relationships he's been able to make at the company.
"We've worked through a number of high-profile issues that have serious implications for our business," he says. "Through doing that, I've been able to establish good working relationships with a talented team of people, both on the law team and throughout the business. When I worked as an outside counsel, I did have relationships, but it wasn't with the same level of understanding and mutual goals. It makes work very rewarding."
More to Share
Since 2009, John Longwell has taught antitrust law at George Washington Law School, leveraging his background in antitrust and securities litigation in private practice. His reasons for teaching are numerous, as he enjoys being around the law school and interacting with students, and it also helps him stay abreast of issues that matter to new lawyers.
His classes are large, giving him a chance to hone his presentation and public speaking skills, which benefits his work with Voya Financial. The class also gives him a reason to stay current on antitrust issues, which are of great benefit, professionally.