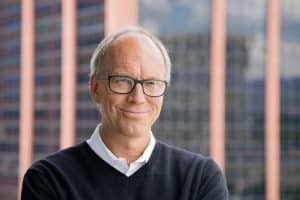 Dedicating one's life to a singular purpose leaves little room for anything peripheral. It's nearly impossible to become a world champion in any arena while holding down a day job, going to school, or maintaining a social life. For the athlete whose body is their greatest tool, physical strength, health, and wellness become paramount.
But if you spend every moment of the day training to be the best in the world, how will you earn money to pay for doctors, trainers, sports medicine, or physical therapy? If you make it to the Olympic games, how will you pay to get there, and where will you live and train once you do? Who will make sure you are safe and able to get to where you need to be, when you need to be there? Who will be your caretaker and advocate in the world? If pressure from your government, fellow citizens, and peers to become a champion wasn't confusing enough, the details and logistics of being an Olympic athlete are overwhelming.
Congress recognized this dilemma in 1978 and formed the United States Olympic Committee (USOC), a federally chartered corporation specifically created to lead US efforts on the global stage of the Olympics. Naturally, the US government wanted athletes to be equipped to successfully compete, but resisted federally funding those efforts. Instead, they found a solution with the Ted Stevens Olympic and Amateur Sports Act (expanded to include Paralympics in 1998), which grants the Committee one powerful source of revenue to support their work indefinitely: exclusive rights to all official Olympic marks.
Those five, iconic, multicolored, intertwining rings are recognized around the world as a symbol of prestigious athleticism, excellence, hard work, and unity. Everyone wants to be part of the event, and many individuals and companies find posting the Olympic marks on their Facebook or Twitter pages irresistible—especially as the games approach and are underway. But those marks are vital to generating income for the USOC, so the committee's legal team is tasked with protecting the trademarks of the rings, US Olympic Team marks, Team USA marks, and individual games marks.
Sponsorship and licensing partners pay significant fees to have access to the marks, post them online, or print them on products and advertising, so protecting their value is essential to the continuation of this revenue stream. "We have to protect their exclusivity," says Chris McCleary, USOC's general counsel. "If we can't deliver value to sponsors, we're going to be have a problem supporting our athletes."
Fortunately, McCleary has a strong background in advertising and sports sponsorship law, and has a legal team of eight highly skilled and carefully curated legal professionals with corresponding expertise. "Each one has a real depth in a particular area," says McCleary, listing his team's specialties in trademark law, sponsorships and commercial law, internal rules and bylaws, development and fundraising, marketing, team and athletes, operational matters, and employment. "That, and a solid team of outside counsel is how we stay so lean and are still able to quickly deliver excellent expertise."
McCleary's legal team is part of the staff of the USOC, which is no longer a "committee" in the traditional sense, but operates as a corporation with bylaws and a board of directors, yet functions as a nonprofit. Many members of the organization are other sports organizations. All major stakeholders have voices, and they work together to support the work in a consensus-building fashion. The USOC employs a staff of over 400, including trainers, medical officers, and administrators. Most are located near the Olympic Training Center in Colorado. Others are working at training facilities in New York, California, and Washington, DC, and all are dedicated to supporting the hundreds of athletes who are members of Team USA.
The broad scope of the structure of the International Olympics Games is that there are people who put on the games, people who compete in the games, and people who support the games. The International Olympic Committee (IOC) and each Games Organizing Committee put on the games and the athletes compete in the games. "Our focus at USOC is supporting our US athletes," says McCleary. "We want to help them develop so they can achieve their greatest success for themselves and for all of us."
National Governing Bodies (NGB) are also part of the US government-established structure and—often with support from USOC—grow athletes and organize teams from the club level to the elite. Each sport has its own NGB and all forty-seven hold their own distinct corporate status. When it's time to select a US Olympic team for any particular sport, the corresponding NGB recommends athletes to the USOC. "We support our NGB's and choose athletes based on their recommendations," says McCleary. "Those who are chosen become our athletes as Team USA for each particular game."
Preparation for Rio
Before the games began, the US Olympic Committee had to solve the following problems:
1. Athlete Facilities
Problem: Finding space for Team USA to operate in Rio.
Solution: Established multiple housing facilities, three distinct training centers, and transportation between them through the large and crowded city.
2. USA House
Problem: Finding a location for Team USA headquarters in Rio, including retail store, offices, and hospitality rooms.
Solution: An elementary school on the beach of Ipanema offered its campus for the summer in exchange for rent and key technology improvements to their historic building.
3. Business Operations
Problem: Brazilian laws regarding retail sales and hospitality operations.
Solution: Created a stand-alone Brazilian entity to legally operate USOC business there—and then dismantled it following the games.
Once the team is assembled, the USOC takes responsibility for their journey to the Olympics. "We get them to the host city and take care of them onsite," says McCleary. "We want to put athletes in the best position they can be—well fed, well rested, safe, healthy." And not only physically, but legally as the team works for years to refine contracts with host countries about Olympic village conditions, training services, transportation, medical care, security, equipment, and even uniforms. On top of that, McCleary's team is constantly on their toes because they're working in a different environment every two years. "It's never the same legal regimen because there are new laws, restrictions, and obligations in every next country," he says. "The fun of being a lawyer in this business is learning it all over and over again."
To prepare for the 2016 games in Rio de Janeiro, Brazil, for example, McCleary's team was required to create a Brazilian entity to operate the Team USA business onsite. In order to sell Team USA retail paraphernalia, offer hospitality to sponsors and other guests, and occupy office space, USOC's legal team started a company with a built-in exit strategy, maintained it for less than two years, then dissolved it after the Rio games. "We are constantly in start-up mode," says McCleary. "It can never get stale."
It takes a village to raise a team of world champions, and McCleary values his team for their expertise and excellence, as well as their ability to collaborate. In the same way, he is grateful for the "hyper-collaboration" of the NGB's and other members when it comes to developing and caring for athletes. He appreciates the collaboration of sponsors and major stakeholders in USOC, as well as the help of all those in and outside the organization who understand the never-ending battle to protect the Olympic marks. "I love working at USOC because we work hard to not be an organization that dictates, but one that leads by consensus," he says. "We encourage donors and sponsors and teams, and we help people live their dreams and inspire other Americans." For McCleary, his legal team, and the leadership at USOC, success is not measured by dollars, but in the tangible sense of doing something meaningful—for the world, for the country, and for each individual athlete who has dedicated so much of their lives to making America proud.