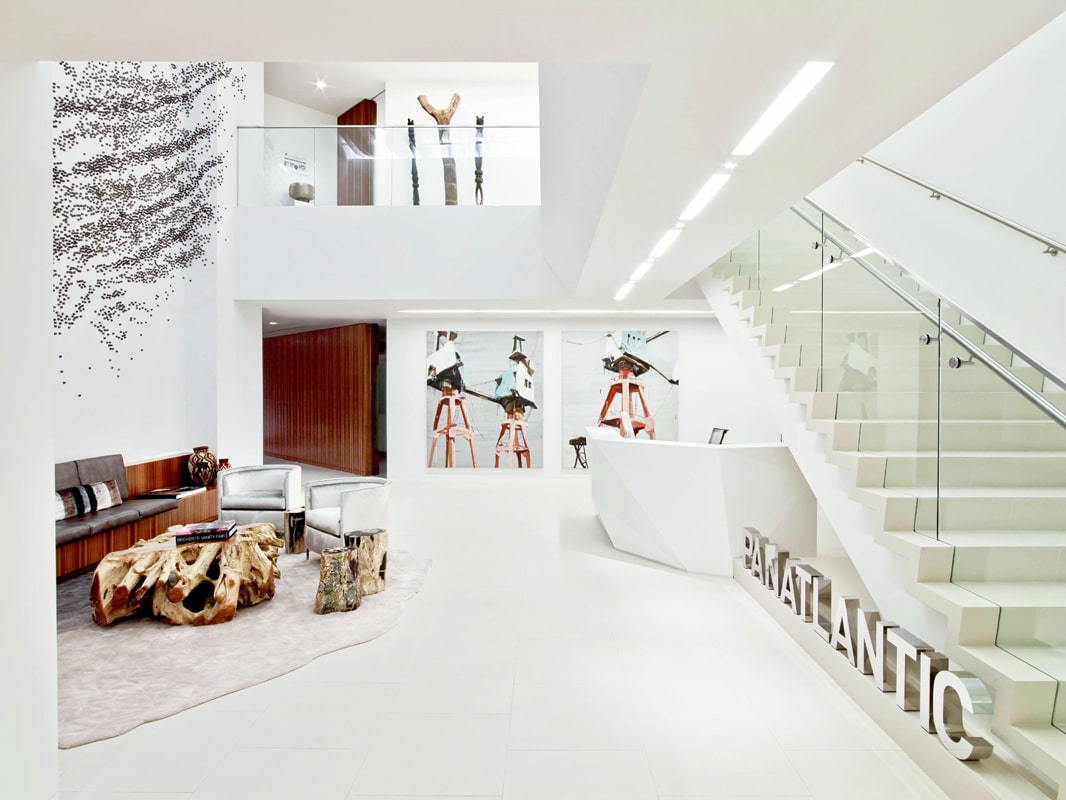 Expressing the mission of a company through its office design often leads to kitschy and overdone décor, but the remodeling of the PanAtlantic Exploration Company office space shows the value of subtlety.
The project stemmed from a change in corporate identity. In 2012, the Vanco Group changed its name to PanAtlantic to better reflect its existing scope of operations. Along with the change, PanAtlantic moved to downtown Houston's Fulbright Tower and sought to bring its new brand identity to its new office space.
Set to that task was Houston-based architectural design firm Mayfield and Ragni Studio. In bringing PanAtlantic's corporate identity to its two-level, 50,000-square-foot office, the design firm was inspired by the idea of deep-sea exploration. Walking into the reception area is like diving to the ocean floor. An undulating ceiling with flittering lights suggests sunlight filtering through water. The custom reception desk, constructed of rock and wood, resembles a geode. A 17-foot wall installation featuring hundreds of dots mimics a geological map.
More than by its design, the space is defined by the way people use it. Employees say they're energized by the bright, open feel of the office, which fosters collaboration. They also enjoy the technology: cutting-edge computer systems and geophysical software, projectors, and even a state-of-the-art visualization room (a theater-like space that allows geoscientists to graphically represent, in 3-D, what they see in the subsurface of an oil and gas project). "We pride ourselves on being at the cutting edge of technology both in terms of our approach to oil and gas exploration and the tools we use," says Todd Mullen, PanAtlantic GC. "We wanted our offices to reflect that."
See Mullen's story here.