"I love the act of creation," says Jacquelyne Belcastro, vice president and general counsel of Sapa Extrusion North America.
That love was vital when she joined the company in 2011 and was tasked with building its legal department. "The North American legal team was essentially outsourced to a law firm based in Pittsburgh," she says. When she joined the company, it looked to change its reliance on an outside firm into an efficient in-house team.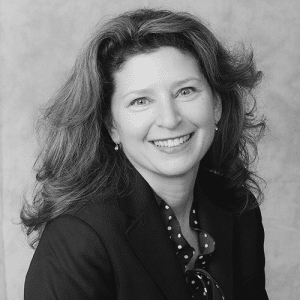 First, she needed to build a department that could handle compliance while constantly proving its value. For Belcastro's first three years, that team consisted of a senior paralegal and herself. She describes the operation as "lean, but efficient and very hard-working." The department is currently staffed by two attorneys, a senior compliance professional, and a soon-to-be-added senior paralegal. "We are also in our fifth year of hiring first-year law students from the Northwestern Pritzker Law School, my alma mater, for our summer associate program," she adds. "This allows us to give back to the next generation of future lawyers—plus gain some much-needed help to complete some of our 'wish list' projects."
One of Belcastro's first goals was to enhance the company's compliance program by implementing an electronic learning system—as well as various in-person sessions—to train employees on legal topics. This was critical with such a small legal staff. Over time, this expanded to an annual conflict of interest process, a record and information management policy, and an employee handbook with clearer policies.
"I strengthened coordination of handling insurance matters through semiannual reviews of material workers' compensation matters, quarterly meetings on major insurance claims, and approval process for customer certificates of insurance," she says. "Additionally, I implemented risk guidance for business travelers."
Other accomplishments included settling several inherited litigation matters on favorable terms, successfully preventing new claims from developing into costly litigation, and actively managing ongoing government investigations and litigation matters.
Her team developed and implemented stronger contract templates, enhanced contract management practices, and strengthened training for key internal constituencies. "The team decreased outside legal counsel expenses by approximately 33 percent from 2011 to 2012, for an overall savings of nearly $900,000 through active management of outside counsel, centralizing invoice processing, implementing new billing guidelines, and transitioning to lower cost, high-quality legal professionals," she says. "We have continued to solidly manage and control expenses over the years."
Belcastro's leadership isn't limited to in-house attorneys or working with outside counsel. She launched a law student summer internship program that provides a unique opportunity for first-year law students to work in a small, high-performing legal department.
"I also established semiannual meetings for female colleagues throughout the business and serve as a key role model for international peers in the legal department," she says. "I achieved high recognition for leading the first-ever legal department presentation at our annual global management conference in Oslo, Norway, in December 2015."
Though Belcastro has always kept up with numerous business and legal publications, and remained active in alumni organizations, she did not inherit a ready-made model for building the legal infrastructure for Sapa. She says she is thankful that her career prepared her to build Sapa's structure.
During her fourteen-year tenure at CNA Financial, she was able to earn her master's degree in business administration from Northwestern University thanks to a generous tuition reimbursement program. She worked full-time while studying, and that master's degree proved crucial as she took over a management-heavy position at Sapa.
"CNA also provided a number of influential development opportunities, including an insurance executive program at the Wharton School of the University of Pennsylvania, a leadership program at the Kellogg School of Management, and various executive coaching and mentoring programs," she adds.
That training has given her the experience and clout to serve as both a business and legal leader at Sapa Extrusion, and a combination of hands-on and academic experience has been critical to her success as a manager.