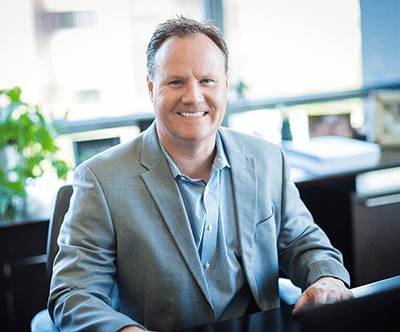 The regulatory community has had its eye on for-profit educators for several years. For-profit institutions have faced qui tam lawsuits alleging employee compensation improperly tied to the number of new students enrolled, and a Government Accountability Office report found that the for-profit colleges its authors reviewed engaged in deceptive and questionable marketing practices. The New York Times ran a scathing article that drew from this source. Combined with other reports and allegations about resulting student debt and low job placement numbers, many believed for-profit educators put profits and enrollment ahead of education.
Despite the negative press and resulting sensationalized environment, Bridgepoint Education, which operates Ashford University and the University of the Rockies, managed to continue normal operations—until Ashford's request to transfer its accreditation from the Higher Learning Commission to the Western Association of Schools and College (WASC) in 2012 was denied. As a result, the school's enrollment decreased significantly. Bridgepoint's stock also dropped, and it became the target of a securities class action alleging it misled investors. Investigations and lawsuits by several state attorneys general focused on or named the organization.
In response to the denial of its accreditation request, Matthew Mitchell, deputy general counsel of Bridgepoint, helped draft a fifty-page review statement to challenge the issues on which WASC based its decision.
Rather than following through with the appeal, Mitchell says, "Our own review of  the finding actually helped clarify the issues. So instead of fighting to reverse the findings, we decided to use them as a road map to make improvements."
Low graduation rates was a criticism leveled at for-profit colleges across the country. To improve these rates and their schools, Bridgepoint leaders hired hundreds of additional full-time faculty
and increased spending on student support services.
Rather than focus primarily on recruitment,  this shift was part of a larger change at Bridgepoint to emphasize the success of students already enrolled. "The industry used to be primarily about access to higher education," Mitchell says. "However, it realized that its obligation extends beyond that to empowering students to achieve their goals."
As part of these efforts, Bridgepoint now offers the Ashford Promise, in which students can "test drive" their first class for three weeks. If they are not making a grade of C-minus or better, or decide the program isn't right for them, they are not matriculated into the university and can withdraw with no financial obligation.
"Our own review of the finding actually helped clarify the issues. Instead of fighting to reverse the findings, we decided to use them as a road map to make improvements."
Improved internal compliance programs were also instituted. All calls are recorded and screened with speech analytics software to monitor how enrollment is presented to potential students. A Student Dispute Resolution Center is also in place to handle internal complaints, which have dropped by more than half since 2013.
Bridgepoint obtained WASC accreditation in 2013 with a finding that it is "in the process of transforming itself from a market-driven enterprise to a university committed to student retention and success." Improvements were noted in data-driven interventions supporting student achievement and success, adequate resources devoted to academics, the quality and effectiveness of program reviews, and developing and assessing learning outcomes to ensure academic rigor.
In a settlement reached with the Iowa attorney general, Bridgepoint agreed to work with an independent settlement administrator to ensure compliance with the settlement terms. Mitchell says the administrator provides objective feedback of the changes Bridgepoint has made.
Additionally, Bridgepoint takes a proactive approach to highlighting its accomplishments. Significant effort has been put into developing its attorney general outreach program, which provides extensive examples of student successes and statistics that help demonstrate how those results impact individual states. So far, meetings have occurred with twenty-two states and at seventeen attorney general conferences.
While these developments have improved Bridgepoint's credibility with regulators, Mitchell points out, "All of our efforts have helped us to be perceived as a student-first organization, which has always been our goal. The fact that we persist despite all the issues of the last several years proves our dedication to that commitment and shows that we see it as much more than just words in a mission statement."