Carlos M. Brown and many other in-house attorneys know the old adage about law departments: "it's the place where business ideas go to die."
Brown, vice president and general counsel at Richmond, Virginia-based Dominion Energy, the nation's third-largest combined energy utility, has worked hard to change that in his ten-year tenure at the company. Part of that transition has been by design and part by necessity, thanks to the company's acquisition of natural gas transmission and distribution companies, its push into solar and wind generation, and its complex transactions that Brown has had to facilitate.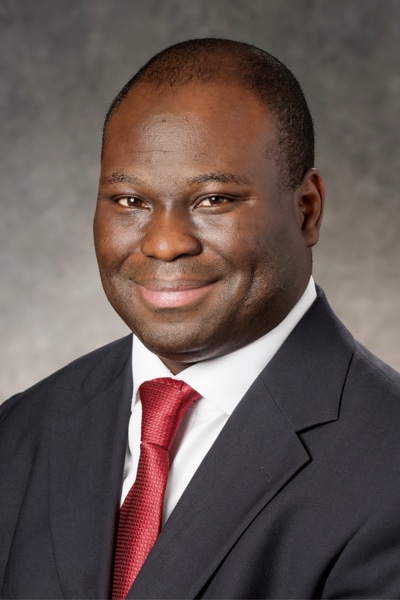 "We've tried to work aggressively to make clear that we're not just the 'No' department," Brown says. "If we have to say 'no,' we try to add a 'but' and attempt to provide alternative solutions. At the end of the day, our clients are never upset when we help them craft a more legally sound solution that achieves their business objective with less risk."
Dominion's innovative nature and its expansion of its operations and offerings have pushed the change along. When the company built its solar program; started its smart-grid business, Dominion Voltage; and pushed energy alternatives funded through a venture capital fund, for instance, it turned to Brown for advice. Before Dominion, he'd worked as the company's outside counsel and in the private equity world, and he found himself drawing on that background as the company expanded and developed these new businesses.
It's an example of how drastically the role of in-house counsel has changed at Dominion. "Your in-house clients want you to make them feel safe," Brown says. "When they step into some unknown territory, they want a guide. Even if you don't know the answer, you can communicate about how you can help them get to an answer. They rely on that. In the past, we may have discouraged the pursuit. In our current culture, it is expected that we be a partner in helping the clients figure it out."
The ability of Brown and his team to be reliable business partners as well as trusted advisors also came into play when their company developed a portfolio of natural gas midstream assets. One of those assets was the Cove Point Liquefied Natural Gas Plant. Cove Point was the first time that a company had converted an LNG import facility to an export facility. Dominion's team of lawyers developed a structure and contractual arrangements that had never been used in that space before. "Our team 'Dominionized' the LNG business in a way that created tremendous value for our shareholders," Brown says. "We don't take anything off the shelf and do it in exactly the same way. In that way, we can create value where it might not have existed."
The approach serves Brown and his team well. "The practice of law is not done in isolation," he says. "Legal issues and business issues are connected. One of the things I am suspicious of are individuals that want to get a legal answer in isolation. For example, if you file a lawsuit opposing a solar development when you are trumpeting your sustainability initiatives, what does that communicate? The question is not merely 'Is it legal?' It's also 'Is it right? Is it ethical? Does it support your brand messaging?'"
For Brown, at least, it's about opportunity. "It's about understanding the business—here are the opportunities that exist, and here are the options to get there legally," he says. "We like to participate in that decision-making process."
Ultimately, Brown feels Dominion is making progress on its diversity initiatives. "There are always opportunities for improvement," he says. "We get better every day."
D&I at Dominion and Beyond
A part of Carlos Brown's ongoing focus at Dominion Energy is stressing diversity and inclusion. As one of the founders of Dominion's African American Resource Group and the local Richmond, Virginia, chapter of the American Association of Blacks in Energy, Brown has served as a resource for company leaders, working to ensure that diversity and inclusion are a part of the culture. Brown has contributed to the effort by:
Involving employee resource groups. ERGs help companies involve more stakeholders in key decisions, including those related to hiring and diversity practices. "ERGs create spaces that allow employees to feel ownership of and in the company," Brown says. "And in return, that allows the company to harvest their energy, ideas, and ambassadorship."
Getting buy-in from the top. Diversity practices have to be put in front of corporate leaders as a top priority. "What we are demonstrating is that we have a level of leadership and institutional commitment from the very highest level," Brown says. "That means something to our colleagues."
Encouraging the use of diverse suppliers. "Diverse suppliers bring diverse perspectives and ideas and allow you to be closer to your customer and/or your stakeholders," Brown says. He believes that diverse teams produce better outcomes, both in business and in the law.
***
Harrell & Chambliss LLP:
"Carlos is a passionate and bold leader as well as a valued partner. With Carlos as general counsel, Dominion is expertly navigating a myriad of legal issues while providing and effectively managing meaningful opportunities for a diverse and talented team of outside counsel."
—Nancy Griffin Chambliss & Adam N. Harrell Jr., Co-Managing Partners
***
Steptoe & Johnson LLP:
"We are very grateful to work with Carlos and his colleagues. Dominion's dynamic businesses spawn complex legal, regulatory, and policy issues, and Carlos brings Dominion's values of leadership, integrity, diligence, and critical and strategic thinking to every matter—and he does so with poise and good humor. We thank Carlos also for his leadership in the broader legal community in advancing diversity and expanding opportunities for lawyers of all backgrounds, genders, races, ethnicities, and sexual orientations."             
—Charles Mills and Steven Ross, on behalf of the Steptoe & Johnson LLP team
***
Troutman Sanders:
"Carlos runs an efficient law department, and we appreciate that he is able to pull from his extensive experience in both the legal and business worlds to find practical solutions to complex issues."
—Mason Bayler, Partner