On Sundays from September until February, American living rooms used to be temples of testosterone. They boomed with the voices of male announcers calling plays. They glowed with replays of male players gaining yards. They echoed with cheers for wise choices made by male coaches, and boos for calls made by male referees.
However, the stereotype of football as a "man's" sport is not only tired, but inaccurate. Fandom has surged recently, and not just among men—45 percent of football fans are women, according to the National Football League (NFL). A 2014 study by media marketing and analytics firm Ebiquity found that NFL viewership among women grew 26 percent between 2009 and 2013, compared to 18 percent for male NFL viewership. Meanwhile, Nielsen Scarborough reports that approximately 49 million US women are NFL fans—about half of the adult population, and 10 million greater than the fan base of women in any professional sports league.
Though women are attracted to football for many of the same reasons as men, their passion for the sport is helped by historic diversity both in the corner office and on the field, where women are represented in ever-growing numbers as executives, coaches, scouts, officials, and more.
"The professional sports industry is one in which men have traditionally held most of the ownership and leadership roles, but that has evolved greatly since I first came into the industry," observes Anastasia Schmidt, senior vice president and chief litigation officer of the NFL. She joined the league in 2000 as a junior associate in its legal department.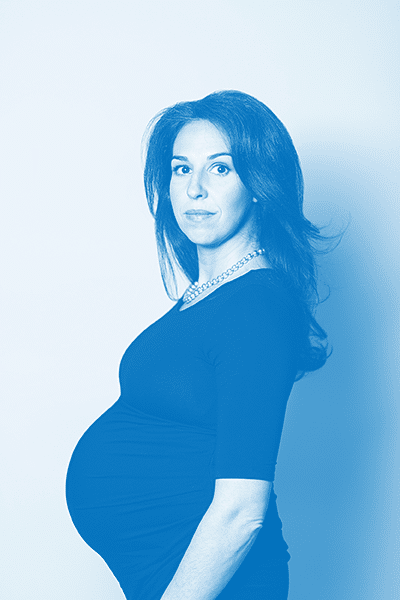 Sixteen years later, she's one of more than 100 women occupying senior-level positions at the NFL, where women comprise 30.3 percent and 22.9 percent of vice president-level executives at the league and team levels, respectively. "I was hired by a woman and have been working with and among other senior women during my entire career at the NFL," Schmidt says.
Still, if the NFL had been the old boys' club many assume it to be, Schmidt says she could have managed it. "I come from a large group of boy cousins, who've all been die-hard football fans since we were children," says Schmidt. She grew up in Queens, New York, and cheered for the New York Jets. "That's not what drew me to the NFL," she adds.
What drew her was the work, which has included everything from intellectual property and contract law to corporate governance, labor issues, and—due to the proliferation of illegal activities such as counterfeiting, fraud, and piracy—criminal investigation and prosecution.
"My portfolio of work is very diverse, very interesting, and ever-changing," says Schmidt, who cites two cases as her most memorable: the 2011 NFL lockout, during which she managed the labor dispute that led to a new collective bargaining agreement between NFL owners and players; and the more recent settlement of a class-action lawsuit filed by retired players regarding concussion-related brain injuries, which she oversaw as lead in-house counsel.
"I feel like I'm constantly being challenged to learn more," she says, "which is one of the things I love most about my job."
What she loves even more is the positive impact the NFL—and her job—can create. In 2014, for example, she spoke with a reporter who was writing a story about the NFL's anticounterfeiting activities leading up to Super Bowl XLVIII. During the interview, the reporter informed her of a high school freshman who was his school's placekicker.
"One of the many things that made this young man special was that he was born without arms and excelled as the kicker on his high school football team," recalls Schmidt, who subsequently shared the story with her NFL colleagues. Together, they invited the fan and his mother to be their guests at the Super Bowl. "We flew them down and escorted them to the game, where they got to meet not only players and coaches, but also President Bill Clinton, who was visiting one of the suites at the time," she says. "Extending that invitation and hosting them at our event was one of the most memorable
and special experiences of my life because it made me realize how much we, as an organization, touch individual lives every day, which I find to be a very special thing."
That she can handle a range of issues and have such a personal impact speaks volumes about the NFL, Schmidt says. She says the organization rewards employees for their contributions—regardless of gender.
WOMEN OF THE NFL
Connie Carberg: Carberg started as a receptionist for the New York Jets in 1974. She became the NFL's first female scout in 1976.
Beth Colleton: Colleton is the senior vice president of social responsibility and directs the league's charitable and philanthropic endeavors. She oversees the work of the nonprofit NFL Foundation.
Kimberly Fields: Fields is the NFL's senior vice president of football operations. She worked in business affairs and community relations at the NFL club level and at the Women's National Basketball Association.
Lisa Friel: Friel is the NFL's senior vice president and special counsel for investigations. She oversees the league's independent investigations in cases of off-field misconduct. She is the former chief of the sex crimes prosecution unit in the New York City district attorney's office.
Dawn Hudson: Hudson is the NFL's chief marketing officer and the former president and CEO of Pepsi-Cola North America.
Kathryn Smith: Smith worked as an administrative assistant for the New York Jets and Buffalo Bills for thirteen years. She is the NFL's first female full-time coach; the Bills made her a special teams quality control coach in 2016.
Sarah Thomas: Thomas started her career officiating high school football games and became the first woman to officiate a college football game in 2007. She was hired as the NFL's first full-time female referee in 2015.
Jennifer Welter: Welter played professional and semiprofessional women's football for the Dallas Diamonds and Dallas Dragons. She became the first woman to coach in a professional men's football league in 2015 when she became linebackers and special teams coach for a professional indoor team, the Texas Revolution. She was named the NFL's first-ever female coach in 2015 as an assistant coaching intern for training camp and preseason by the Arizona Cardinals.
Just a few years after she joined the NFL, for example, Schmidt was invited to become assistant league secretary, the person who keeps minutes at league meetings. Though it was a role outside of her normal area of responsibility, she enthusiastically accepted.
"It was an incredible way to understand league governance and get exposure to owners and senior executives in a way that wouldn't have been possible if I'd focused only on intellectual property law," says Schmidt, whose newfound relationship with executives and owners opened doors that subsequently led to her current position.
"I always tell young associates to take every opportunity that comes at them because there's always lessons that can be learned and exposure that can be gained." That advice is what Schmidt hopes her contribution can be as the NFL continues to diversify by naming more women to senior positions.
"As a fairly junior employee here, I was assigned a very senior executive to be my mentor, and that was one of the most positive experiences I've had at this organization," says Schmidt.
She calls mentoring an "underappreciated" and "invaluable" tool for developing young talent. "I think I'm in a position to mentor young women within and outside the legal department as part of developing the next generation of NFL leaders."
That women like Schmidt can become leaders in the NFL is one illustration of gender diversity in the organization; that they can be successful working mothers is another.
"The NFL offers challenging, demanding, interesting legal work and is accommodating in terms of valuing not only its employees' professional contributions,
but also respecting and encouraging our personal lives by making sure we have the opportunity to be successful both at work and at home," says Schmidt, who is a mother of two. "It's something I really value about our organization."
It's not just the NFL's values that Schmidt extols; it's also the values of the sport, which both of her kids play—including her nine-year-old daughter, who recently joined a coed flag football team.
SPOTLIGHT: INSIDE THE FIRST NFL WOMEN'S SUMMIT
The NFL hosted its first-ever women's summit at Super Bowl 50 in San Francisco. Highlights from the event include:
• According to its website, the summit's mission is to pay "tribute to the critical role sports have played in the lives of female leaders past and present," as well as to raise "public awareness of the role they can play in developing the next generation of leaders."
• Commissioner Roger Goodell opened the two-day summit with a major announcement: the NFL will henceforth apply the Rooney Rule—which mandates that the NFL interview minority candidates for top coaching positions to women, who will now be in automatic contention for executive positions.
• Attending the summit were 250 NFL, club, and partner executives; local government officials; teen, collegiate, and professional athletes and coaches; nonprofit organization members; and media. Among those in attendance were Sarah Thomas, the NFL's first female referee, and Jennifer Welter, the NFL's first female coach.
• Keynote speakers included tennis star Serena Williams, who talked about body image and positive role modeling, and former US Secretary of State Condoleezza Rice, a former competitive ice skater, who discussed the power of sports to bring women and men together.
• During the summit, the NFL presented research from Ernst & Young show-ing that executive women are more likely to have played sports and to hire other women who have played sports. Sports participation, the research found, helps women develop leadership, teamwork, and other skills that promote personal and professional success.
"Football is an incredible sport for kids because it teaches them an enormous amount of discipline, teamwork, and strategy," Schmidt says. "I'm absolutely delighted that I've got a little girl who not only loves the sport but is excelling at it."
As football leaders increasingly value diversity, children like Schmidt's daughter could even join male teammates on the field one day. Until then, Schmidt is content knowing fans around the world are enjoying the same experiences she enjoyed as a girl.
"I didn't play football—I was a gymnast in high school—but I loved the community that came from coming together to watch football on Sundays," she says. "I still do. It's one of the things that I find really special about our sport and our industry: it's a way for family, friends, and even perfect strangers to come together on the weekend and share an experience."