Sean Hanley's announcement that he was going to law school surprised his colleagues, many of whom assumed that Hanley was already an attorney. Indeed, he held multiple legal-oriented roles and educated himself on topics such as data privacy and consumer protection long before beginning his degree at the University of California, Hastings College of the Law.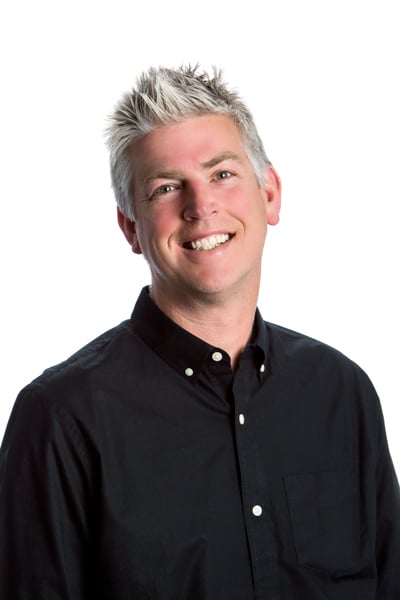 His early legal roles broadened Hanley's perspective on the paths available to attorneys beyond working at law firms. "I realized that I could be embedded in a company and help figure out how to solve problems," he says.
That's exactly what Hanley does today as an associate general counsel at e-commerce company Wish. To succeed in the multifaceted position, he applies not only the legal knowledge that he has accumulated over the years but also other elements of his nontraditional background. The role brings together his diverse areas of expertise, which in turn allow him to protect the interests of both Wish and its users as the company scales up.
Hanley started his journey toward Wish in an unlikely arena: government and politics. As far removed as this space may seem from e-commerce, it was where Hanley first got a taste for legal research and related services. Law remained a through line in his subsequent roles, which included serving as a license and contracts administrator at record label Six Degrees Records and a director of product compliance at social game developer Zynga.
At Zynga in particular, Hanley took on responsibilities that prepared him for the nature of his current role at Wish. "I was brought in to do online brand enforcement, but the role quickly blossomed into developing a close relationship with key people on the product teams," he says of working at Zynga.
In addition to familiarizing himself with Zynga's internal operations and back-end development, Hanley taught himself what he needed to know to lead the company's privacy initiatives. Still, after several years in the role, he felt that the time was right to hone his legal skill set even further by pursuing a law degree.
Hanley accepted a corporate counsel role at electronic agreement company DocuSign right out of law school. He stayed at DocuSign until learning of an opportunity at Wish, which he joined as a senior counsel in 2018.
"I work closely with the product team because I need to understand how our app and user interface work to ensure compliance with the law."
Since then, Hanley has handled a number of complex compliance and litigation matters for Wish. At the core of his duties, however, is his oversight of consumer-facing aspects of the company. "I work closely with the product team because I need to understand how our app and user interface work to ensure compliance with the law," Hanley explains. The technical terminology and communication skills that he acquired through his product work at Zynga informs those interactions.
By staying up-to-date on how Wish describes its features and engages with users, Hanley positions himself to address issues in the present and to mitigate risks for the future. As was the case at Zynga, consumer protection and data privacy feature heavily in his day-to-day activities at Wish. He believes strongly in maintaining transparency and considering how the company can create value for users when using data in new ways.
"Part of protecting consumers is giving them the tools to protect themselves," Hanley says. "I want to make sure that users understand how our features work, why we're collecting data, and how they can manage their preferences."
Hanley prioritizes transparency and trust when it comes to in-app content as well. Although Wish merchants generate their own product listings, the company strives to maintain the listings' accuracy to facilitate the decision-making process for potential buyers. For Hanley, that means working together with Wish's content team to set listing guidelines and to help determine how to proceed in instances where merchants violate those guidelines.
That attention to detail always impresses the partners Hanley interacts with on a daily basis. "We have been honored to work with Sean," says Lauri Mazzuchetti, a partner at Kelley Drye & Warren. "He has been integral to Wish's legal compliance and success and brings out the best in both his in-house teams and outside counsel. We thoroughly enjoy our collaboration."
As the business scales up, Hanley keeps pace by looking around the corner, both internally and externally. Externally, he monitors new legislation and court decisions that may impact Wish's operations. Internally, he encourages teams across the company to key in the legal function at the planning stages so that they can identify concerns prior to rollout. "We stay engaged with the teams and give them input that they can build into their road maps," he says.
"It's in everyone's interest to ask hard questions, especially when the answers to those questions may indicate that we need to make changes."
Hanley strikes a balance between resolving urgent problems as soon as possible and implementing risk-based legal and compliance approaches that unfold over time. In both scenarios, he exercises his judgment and natural skepticism to Wish's benefit. "It's in everyone's interest to ask hard questions, especially when the answers to those questions may indicate that we need to make changes," he says.
Close to three years into his tenure at Wish, Hanley is proud of the relationships that he has built with internal teams and company leadership. His achievements also include strengthening the documentation and processes surrounding user agreements, updates to it, and contract negotiation with service providers to increase company-wide efficiency and consistency.
"We're at a point now where a lot of my work comes down to making things more sustainable and more structured," Hanley says. "We understand many of the core issues and we've had some success, so we need to start investing more heavily in the organizational policies, procedures, and tools."
Despite clearing the initial hurdles, Hanley doesn't expect his role to slow down moving forward. It's part of what he enjoys about working at a company full of creative and talented individuals. "I'll always have something new to look at and to provide advice about," he says. He wouldn't have it any other way.